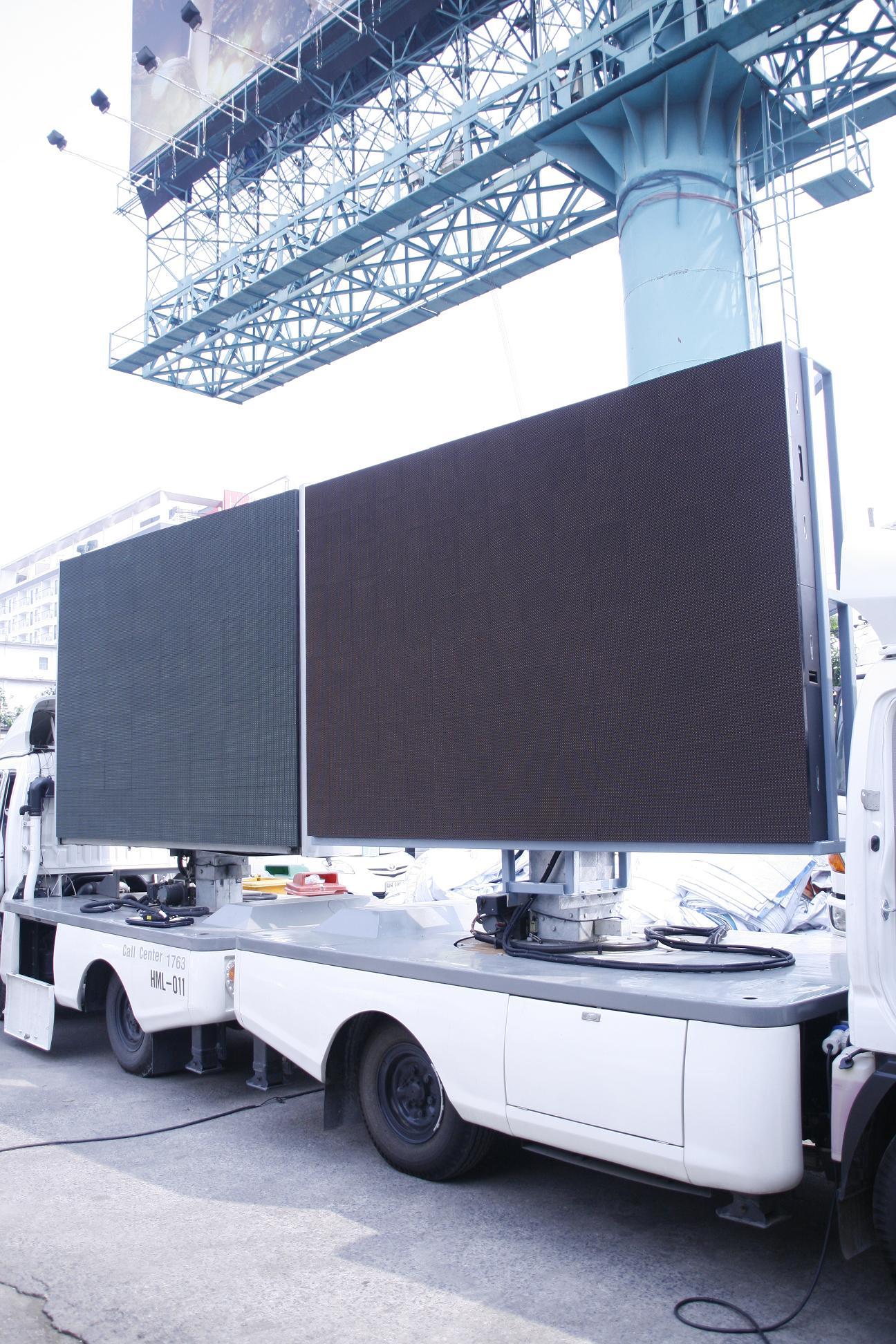 APOLLOMI curtain led screen display Specifications:
ITEMS PARAMETERS
Pixel Pitch 18mm
Size of Module 576×576mm
Density of Pixel 3100/m2
Pixel Composition 1R1G1B
LED Encapsulation SMD5050 or DIP 1R1G1B
Resolution of Module 32×32
Power Consumption of Module ≤150W
The Optimum View Distance 20-50m
The Optimum View Angle 140 0(H) /700 (V)
Maximum Power Consumption 500W/m2
Size of Cabinet 576×576mm
Resolution of Cabinet 32×32
Weight of Cabinet 15Kg(Watertightness)
Driving Components MBI502X GX or other Compatible IC (Optional)
Driving Method Real pixel, Static Constant Current Driving
Frame Frequency ≥60Hz
Refresh Rate ≥600Hz
Luminnance of White Balance ≥2500cd/m2
Environment Temperature for Working -20°C- +50°C(Optional)-30°C- +50°C
Working Voltage 220V±10%(or)110V±10%
Mean Time Between Failure >5000(hours)
Life Span >100000(hours)
Out-of-Control Rate <0.0001
Input Signal RF,S-Video(etc.)
Brightness Adjustment 256 levels of each color(R,G,B)can be adjusted automatically and 100 levels of each color can be adjusted manually
Control System PCTV non-linear editting card + DVI display card + main controling card + optic riber transmission(Optional)
Transmission Distance Within 100m,network transmission is applied;if a relay(active)is added, the distance can be 100m longer.Optical fiber transmissin:single mode fiber≤15Km; multi-mode fiber≤500m
Applications:
For Events, Wedding Ceremony, TV Stations, Contest - TV Station, Contest, - School, TV Shows, Exhibitions, Indoor and outdoor architectures, Commercial Marketing Performances, Public Square etc
APOLLOMI Description:
1) Light weight, only 15kg/sqm
2) Fast to install using new fast-rig locking system.
3) Excellent image quality, full pixel color and brightness calibration.
4) 1.RGBLED full-color display
2.Constant current drive
3.Highlight the high refresh rate
4.Good service
5) The screen is made into strip or net and the size of which can be adjusted as you need.
6) High stability, easy to maintain , good heat dissipation.
7) Mainly used as backgrounds of outdoor and indoor concerts, screen wall of high-rise building, club and ballroom and advertising display.